Way back when, there was Riedell and you could go for Sure Grip. Nowadays, brands like Bont, Chaya, Luigino, Mota, Antik have conquered the derby world by storm, and there is a wide variety of boot brands to choose from.
So with all these quad skate boot brands, what are the differences?
Just like with cars or sneakers, there are brands with a certain aim or feel to them. There's Nike and Adidas, Fiat or Audi, and you have die hard loyalists that will only go for 'their' brand and will tell you you're a fool, gonna die, regret it if you go for the 'other side'.
Most of us know that that's not true, and it's mostly down to how you make your comparison. Comparing a Fiat 500 to an Audi A8, there will be a very obvious difference. But then again, the price is also very different.
So start with comparing similarly priced skate boots, and see if they have a different fit, or maybe made from different materials.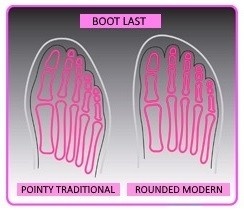 Riedell and Sure-Grip are a traditionally made boot, with a leather out-sole and build-on leather upper most of the time. They are not doing a lot with heat moldable materials (yet!). But the leather is comfortable and will take the shape of your foot over time. It will support your feet and because it's a natural material, it breathes! So very nice for those with a bit more sweaty feet.
Luigino and Antik are also rather traditional in how they build their boots, but the last they use is a more modern and anatomical correct one. The toes can spread out more and the big toe has more space to the inside of the feet, when compared to for instance most Riedell boots. They combine more modern materials with leather, that enable heat-molding the boot and can give an instant fit without having to break them in over a longer time.
Bont, Mota and Chaya are the most modern type boot makers. They all use carbon fiber and fiberglass in their mid range and high-end boots. The outsole is not made of a flat piece of leather, but the carbon is shaped more around the foot to cup it. Most of their boots are made fully of man-made materials, which makes them vegan friendly. Carbon as well as fiberglass is really light weight and very stiff. The stiffness is a big plus in modern derby where all your moves need to be quick and precise. Almost all of these boots are fully heat-moldable, they can accommodate most foot shapes.
And even if you have big bunions or a bump on your feet, you don't have to worry about breaking them in over several months. The heat-molding will take care of that.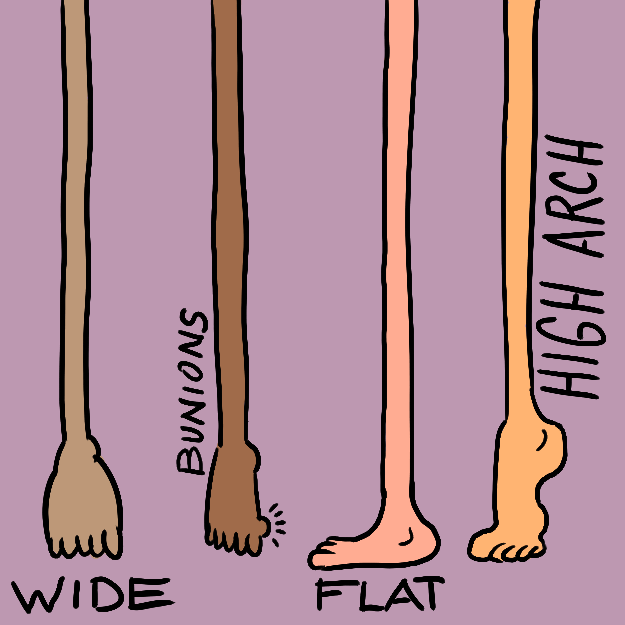 So all these types of boot have their benefits, but all are different. The key is to find out what are the attributes that are most important to you and fit your feet best. Go to a shop, try them all on, get advice from everybody. Just keep in mind that what suits one skater, is not necessarily the best fit for you.
Everybody is unique. So are you. That makes us all the same.