And we're back!
After a rather hectic and very positive period, TDS is back on it's feet.
As you might have heard, TDS moved from it's cosy little dungeon to a new and much bigger location at the Czaar Peterstraat 247 in Amsterdam. A nice shop front and regular opening hours are now a fact.
Two months ago I got the key and started with some extensive DIY. Painting, laying floors and organising shelving and more to stock all the derby goods. At first I thought it would be hard to fill all that new space. Coming from 15m2 and now having 55m2 to fill, that did not seem easy. But as soon as all the boxes were moved and the newly ordered recreational skates had come in, I found the opposite to be true. The serious quest for storage space was ON.
I did all of the work myself with a lot of help from some amazing friends. I saw more Gamma's in those weeks than in the rest of my entire life. And true to our mission statement we re-used materials and recycled where this was possible.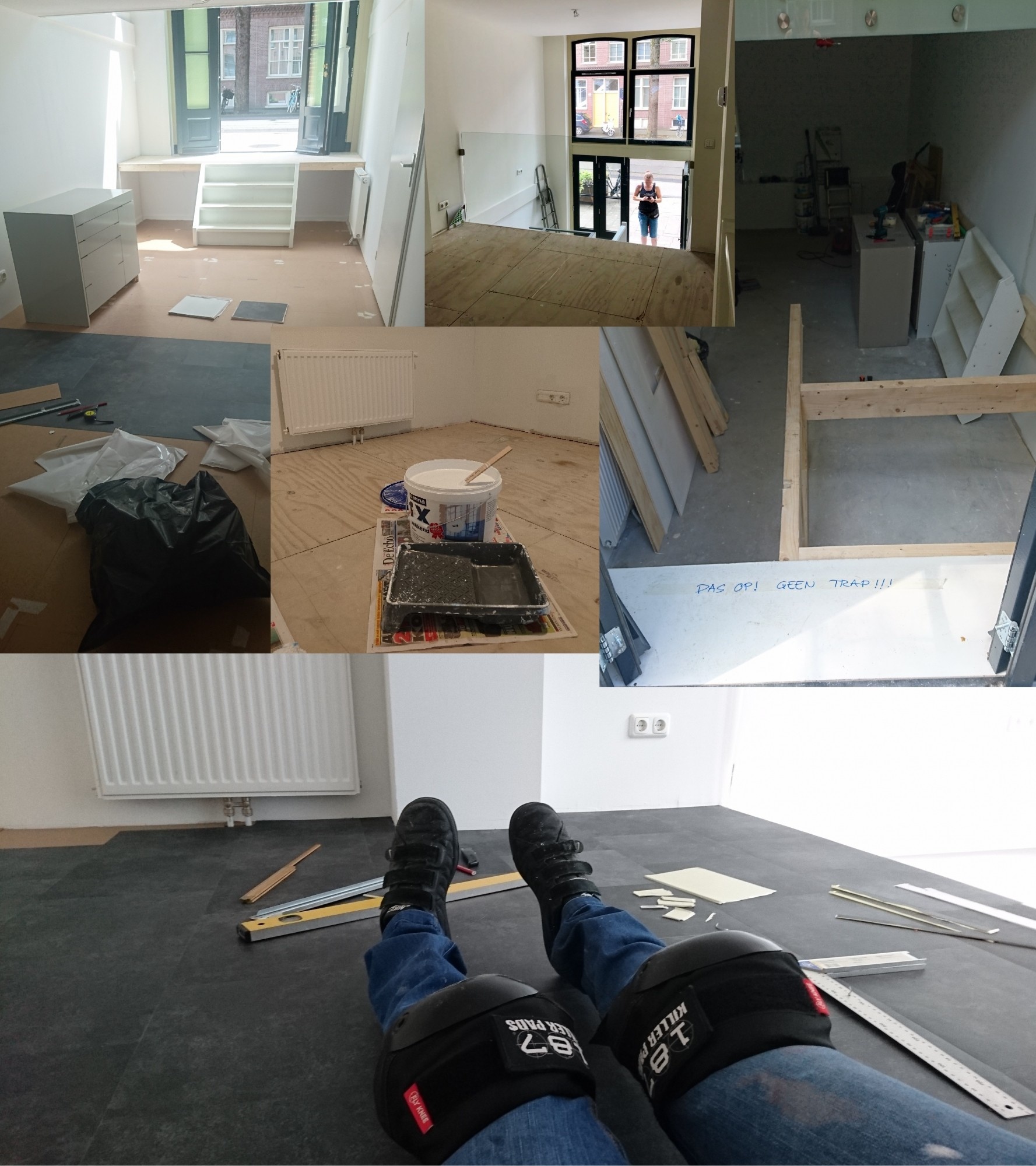 We changed the entrance, put up shelving and started to display all the items. Slowly but steadily the new shop took it's shape. Just a day before the long planned holiday it still looked like a storage facility. Right after there would only three days to get everything up and running. But the days off and some quiet time in France were much needed, so off I went.
Last week TDS was open for the first time at the new location. We now have a toilet! Yes you read that correctly; parking space around the corner and lovely shops next door. There's a big table to sit and have a coffee while you read through some derby magazines. Upstairs there's all the derby protection for you to see and fit. It's been named 'The Wall of Protection'. Boots and plates are all on display and a heat-molding oven at the ready!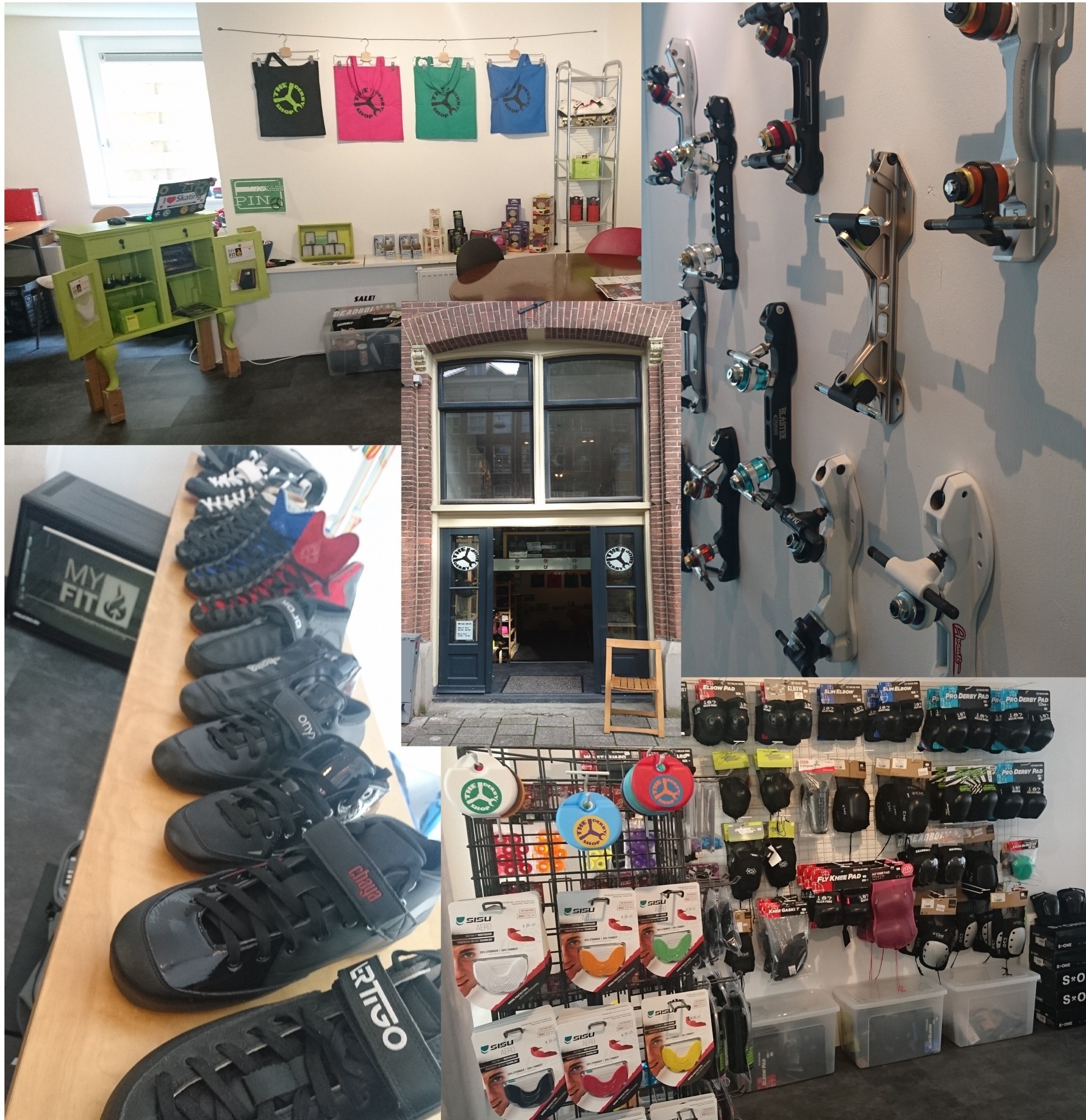 Most things are up and running again for the shop, a lot of details are still worked on. One of the things that got put on the back burner was the blog. Here is the post to tell you about the why. If this got you curious, don't hesitate to stop by the new shop and check everything out!
Opening hours* are Wednesday and Thursday from 10am till 5pm and Friday and Saturday from 12am till 7pm.
*always check the up to date opening hours on the TDS site!
Hope to see you soon at the new shop!