Lately skaters ask me "Is bigger better?"
Most of the time they are referring to toe stops ;)
Pure physics will tell you that something with a bigger surface will be more stable.The position of the centre of gravity of an object affects its stability. The lower the centre of gravity is, the more stable the object. The higher it is the more likely the object is to topple over if it is pushed. Increasing the area of the base will also increase the stability of an object, the bigger the area the more stable the object. Rugby players will stand with their feet well apart if they are standing and expect to be tackled.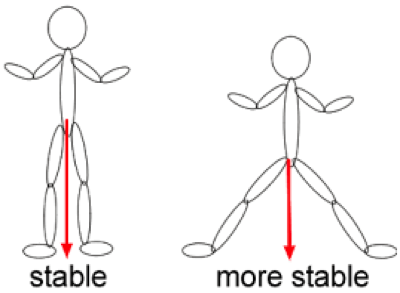 So with toe stops the same principles apply. Enlarging the size of the footprint, will give more stability when using them in a drill or game.
Even though toe stops is mostly preference kind of thing, there are not too many reasons not to go BIG! One of the few is some plates will have the big stops catch on the wheels. To prevent just that a lot have angled side to them.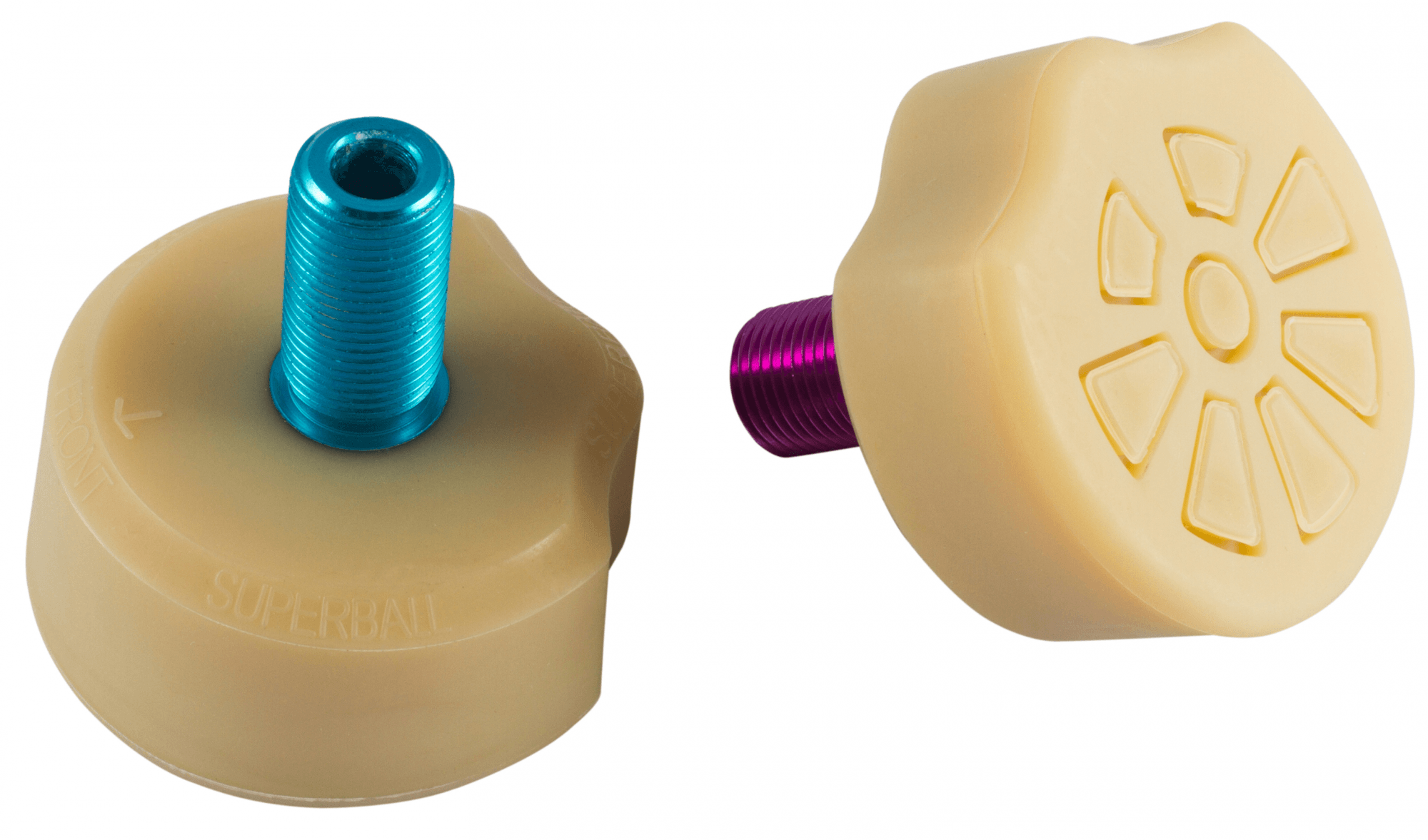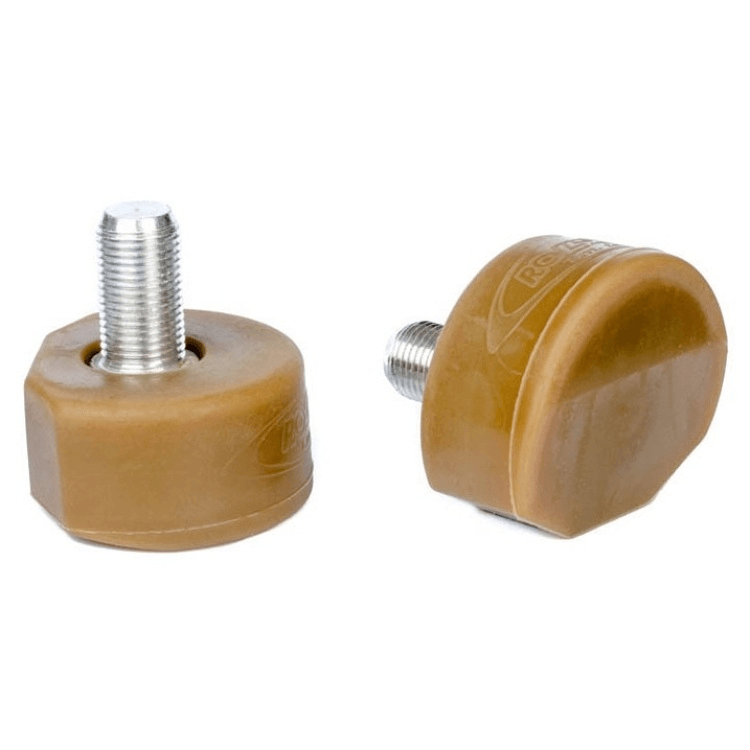 Greenmonster Superball toe stops & Roll Line Hockey stops
Also for more stability modern toe stops usually have a flat surface to start off with, so you don't have to 'wear them in' and you are less likely to roll your ankle whilst on your toe stops. Still I meet a lot of skaters that want the round head for more manoeuvrability. So again, preference is key here!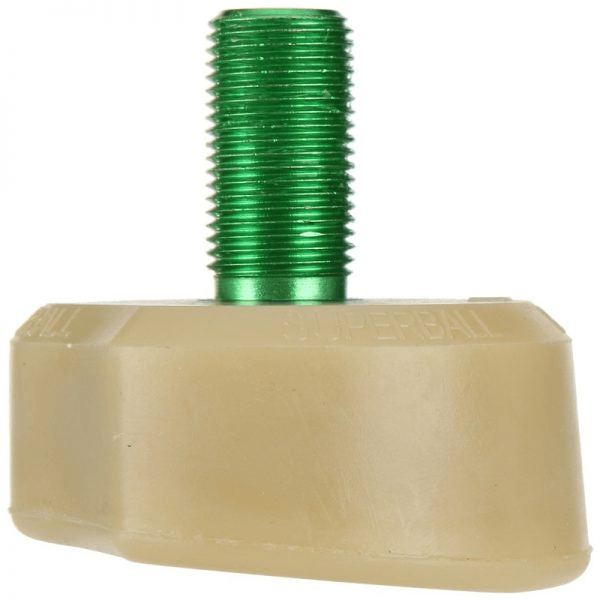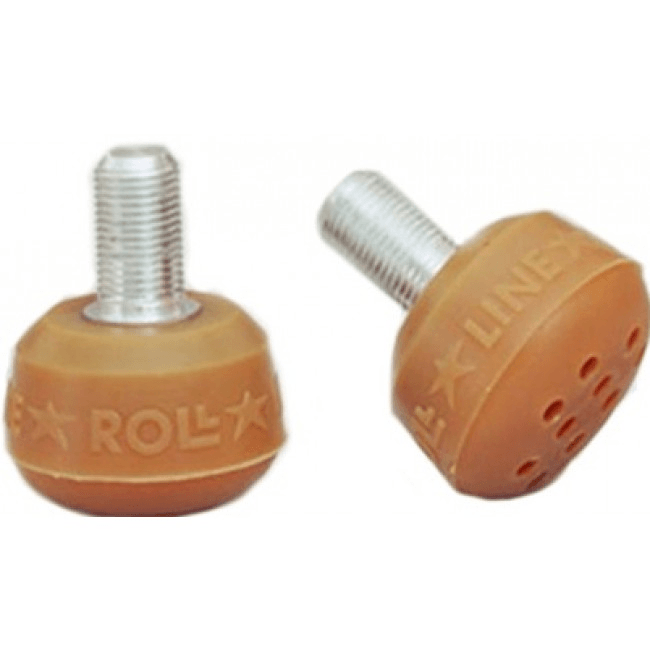 Left: flat head, angled, right: round head, symmetrical
There is however no doubt about it, that all the things we do as skaters, benefit from having stability. Braking, pushing, jumping, you name it, are all easier with more stability.
So my answer is: "Yes, bigger is better."
Then again, preference tops anything else, so my advice would be just to try them all out. They are not an expensive part and they will wear anyway, so don't limit your self!

Gumball, footprint 46mm
Chaya Cherry Bomb stops, footprint 46mm
Bionic Super Stopper, footprint 48mm
Roll Line Round, footprint 51mm

Roll Line Picollo, footprint 55mm
Roll Line Hockey, footprint 62mm (metric only)
Superball toe stops, Footprint 64mm